Get to know me
I'm father to my 'spirited' young sons and husband to my lovely wife (she told me to say that!) ?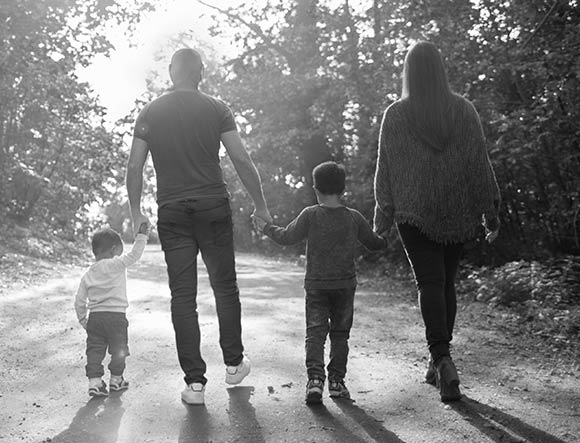 When I graduated from university with my graphic design degree almost 18 years ago, I always knew that I saw design totally differently to my peers. My heart is creativity and design and my head has always been business led. Which to this day has served me very well!
Over the years I have had the privilege to work with some amazing companies from startups, tech businesses to skilled teams all over the world. I have been lucky to have had a significant amount of creative freedom. Nevertheless I still work with a clear timeframe towards specific deliverables and outcomes. All my clients have always been impressed with my ability to be artistic whilst understanding their business objectives.
To put it simply I'm a people person and that is what helps me to do the job that I do. I also must give credit to my family, I'm father to my 'spirited' young sons and husband to my lovely wife. Their support keeps me balanced and keeps me loving what I do every day.
I have always felt that emotive and compelling user centric design is so much more valuable than solely visually pleasant design.
As a freelance UI, UX, digital and print designer who has been in the industry for over 18 years I have completed thousands of projects. My roles have varied from remote freelancer, in house contract designer to design consultant. I have worked with sole traders, creative agencies, growing businesses, household brands and corporate Blue-Chip companies too. I am incredibly flexible with my work structure; I can work to a daily rate or project basis.
I make it my objective to understand my client's vision, goals and expectations. Then only can we work as a team and create something special. After many years of working as part of agile teams and as a solo remote designer optimising my workflow, ensuring quality and speed is now second nature.
Humans, end users, customers, consumers, audience – call them what you want but when it comes to design these people are vital. I understand humans, thought processes and purchase behaviours they are my mantra and the foundation to my UI and UX work. Even simple tweaks, adjustments and design decisions are based on what the user data is indicating.
The result is a performance lead product which visually looks stunning and allows the end user to feel comfortable.
You could call me a geek
as I am incredibly passionate
about tech, gadgets, design
and its daily use.
CORE SKILLS
→ Identity and brand: Start-up, established, development and application
---
→ UI and Visual: Creating beautiful design assets, layouts, graphic elements and imagery
---
→ UX: Integration of the end user in all aspects of design, not only functional journeys but emotional as well
---
→ Packaging Design: Bench-marking, concepts, theme, photography, finalisation and print ready artwork
---
→ Annual Report Design: Planning, concepts, illustration, amendments, artwork and print
My user friendly and flexible approach to planing, design and delivering on time and on budget.
1:

Vision
Understand my client's vision, the business objectives, restraints, time scales and use data.
2:

Discovery phase
Low-fidelity prototyping and wire framing is a very efficient method to explore and work out parameters of the product
3:

Visual look and feel
Once the discovery phase wireframes have been approved I then move onto high-fidelity prototypes and visuals. Brand elements are integrated into the design or if required, a new brand is created by me. Pixel perfect designs are created with a structured design system for optimal UX.
4:

Delivery
The final product is delivered to the client. Digital: final designs are created and exported ready for development. Print: print ready artwork is created and supplied to production.
Contact me